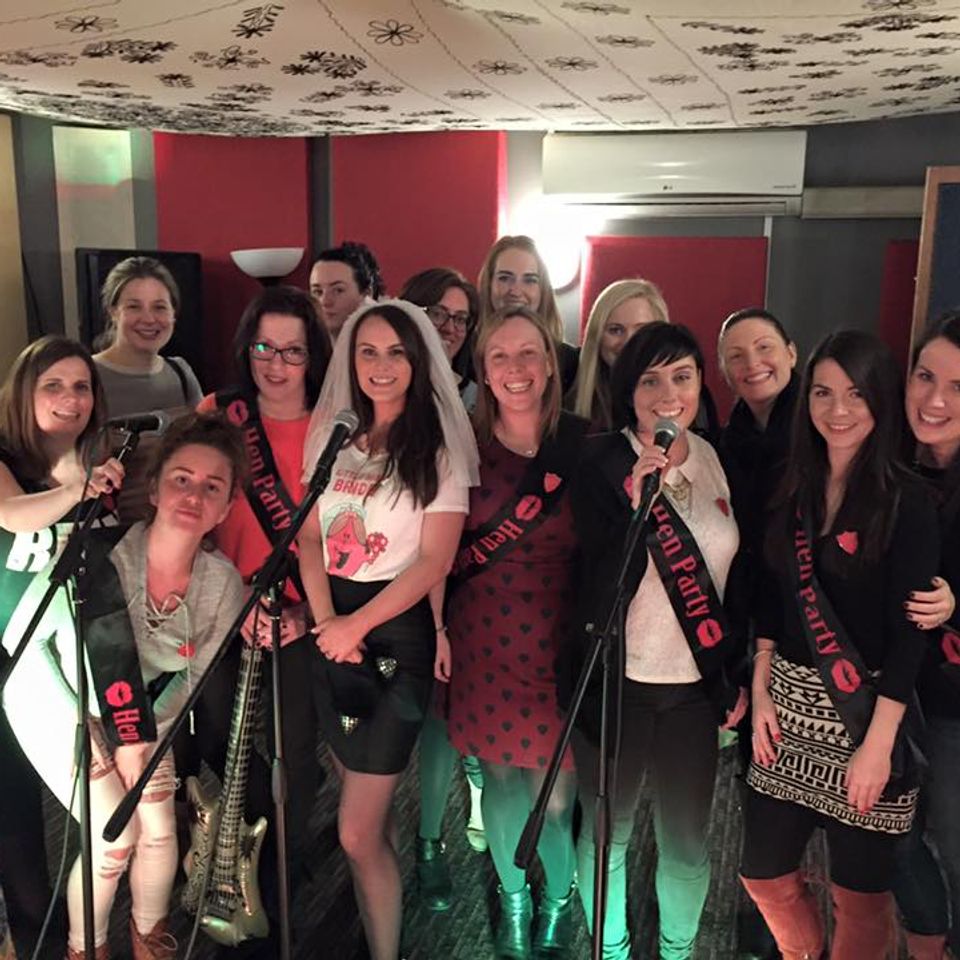 You will be greeted upon arrival by a member of our team with a glass of bubbly (or non alcoholic equivalent for kids!) before being introduced to the studio engineer who will guide you through the process of studio recording!
To get those voices warmed up, you and your party will have exclusive use of our Karaoke/Disco suite. Depending on the size of your group, you will be taken into the vocal booth individually or in small groups to record your parts! Once all the vocals have been recorded, you get to use our Karaoke suite to your hearts content or simply relax in our lounge and help yourself to complimentary nibbles while the engineer gets to work editing the songs together.
At the end of the session you will all get to hear your track through the studio speakers and take the tracks home with you! We even provide everyone attending with their track on CD! An MP3 will also be emailed to you same day.
Details: 
Experience usually lasts approx 2 hours. 
An MP3 of your track emailed to you straight away. Alternatively bring a USB hard drive. 
A Cd for each person taking part. Please note that burning Cd's can take time. If you have a very large group, we may just give you a small number of Cds on the day and will post the remaining ones to you next day to save you all having to wait around.
Hours: 
Fridays – 10am til 11pm 
Saturdays and Sundays – 10am til 11pm